At Messy Desk Interactive we believe that science fiction is at its best when it inspires humanity to overcome today's challenges so that tomorrow we can explore the wonders of the universe, together.
Our passion is making that inspiration personal by giving people a chance to experience a utopian life "among the stars". We do this by building sci-fi games and experiences that are realistic, engaging, and immersive, and by operating on principles of mutual respect and support.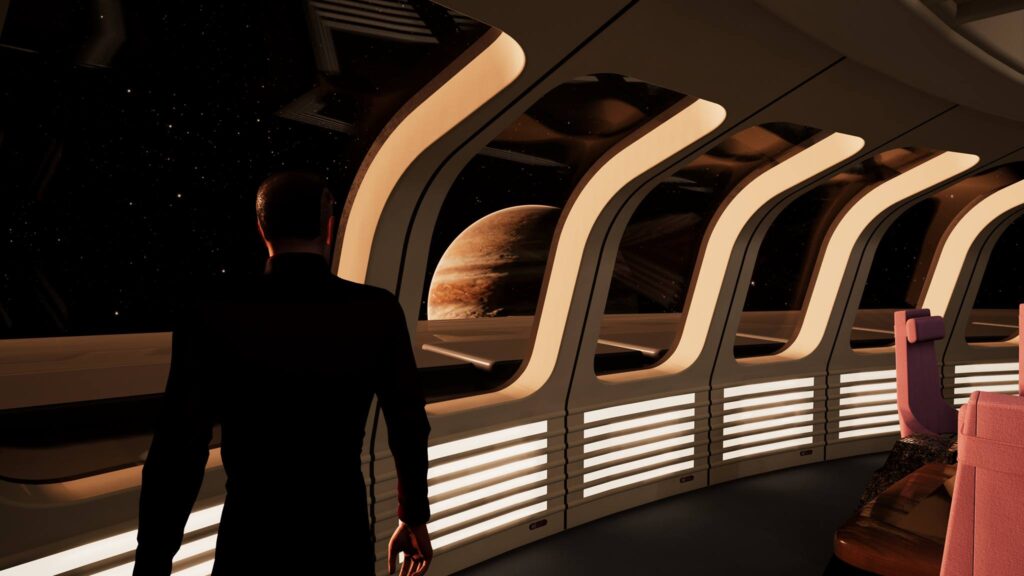 In 2015, a group of Star Trek fans came together to realize our shared dream of being able to explore our favorite starship.  
The project, Stage 9 – Virtual Enterprise D Recreation became beloved by fans of the show around the world, with over 1 million downloads and an online community of thousands.
Following that project, our team began planning for the future, to continue our mission to bring realistic sci-fi experiences to gamers around the world!
Messy Desk Interactive utilizes Unreal Engine as our primary game platform.  Our team of developers, modelers, artists, programmers, QA testers and support staff leverage a variety of tools to create AAA-quality gaming experiences, and share them with our engaged community!
Diverse, International Team
We are a truly international team of passionate science-fiction fans,with varied design and development skill sets. We strive towards a shared goal of creating immersive and exciting fan experiences.